Equipment Preventative Maintenance In OK & TX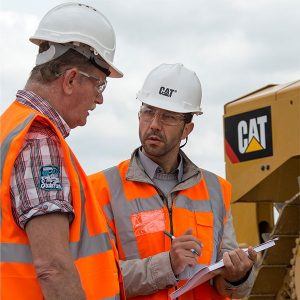 Your Cat® equipment is designed for high-performance and durability. As with any machine, regular inspection, service and maintenance is necessary to keep it running at peak performance and ready to work when you need it.
It is not uncommon for equipment and machine owners to put off preventative maintenance, thinking it too costly or time-consuming. However, the cost to business operations from an equipment failure in the middle of a job is often far greater, requiring emergency repairs and, in some instances, equipment replacement. Any savings from ignoring or delaying preventative maintenance can quickly disappear in the event of a critical failure.
Contact us online or call us for immediate service at 866-292-7736.
Equipment failures can also increase the risk of safety incidents for crews operating the equipment or on the ground. Preventive maintenance plans are an important element of the Warren CAT Condition Monitoring Program and can help keep your machines on the job site and your workers safe.
Planned Maintenance (PM) Kits
Time is money. Purchasing a Planned Maintenance (PM) Kit can help you get back more of both. Complete with all the right parts for your specific machine and maintenance interval, PM Kits save you time and eliminate guesswork.
Plus, regular maintenance with genuine Cat parts helps your components last longer and keeps your machine running at peak performance. The result? You maximize working hours and opportunities to make money.
Learn more about PM Kits here.
No Such Thing as Luck in This Business
At Warren CAT, we recommend our customers follow our Cat equipment maintenance programs. Uniquely designed for each type of equipment, preventative maintenance programs cover all critical features and functions of your Cat equipment, including:
Oil and fluid changes: Clean fluids in the engine, hydraulic circuits, brakes and radiator circuit reduce wear and ensure systems operate at optimal temperatures, pressures and lubrication levels. Remember to change any filters when changing fluids.
Electrical system: Verification and service of equipment electric systems can include replacing bulbs and fuses, fixing loose or broken wires and installing a new battery. Electrical failures can be difficult to diagnose and repair in the field, so preventative maintenance can help avoid costly breakdowns.
Tires and tracks: Cat equipment can have varying wheels or tracks, depending on the nature and use of the equipment. Wear to tires, hubs, bearings, tracks, gears and linkages can all be detected and corrected as part of a comprehensive preventative maintenance program.
Safety-related items: Ensure the safety of the crews on your work sites with regular inspection and repair of all safety equipment, such as seatbelts, horns, lights and alarms.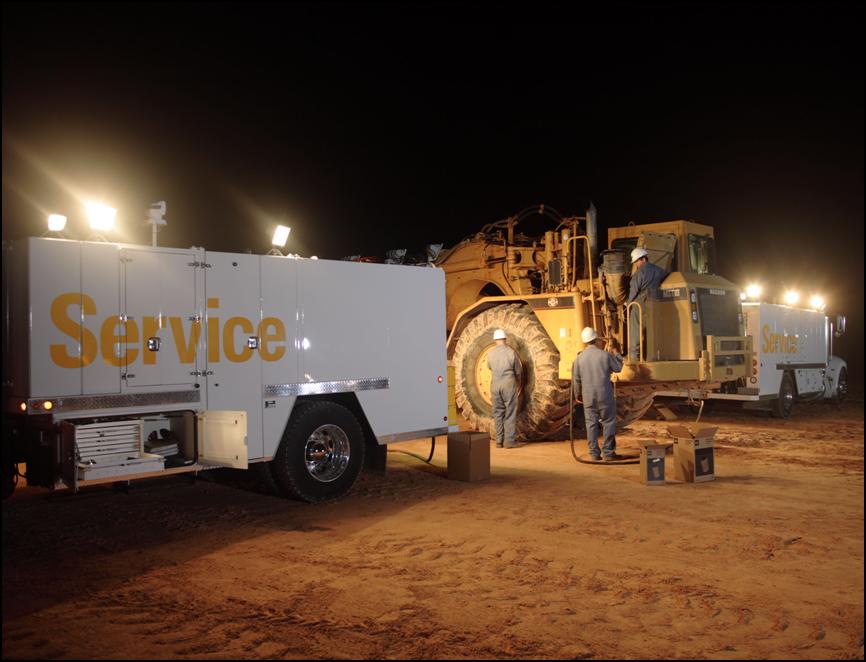 Advantages of Preventive Maintenance Plans
Establishing a preventative maintenance plan may sound like a lot of work, but it isn't when you take advantage of the experience we offer here at Warren CAT. We have standard Cat procedures for the preventative maintenance of each type of Cat equipment.
The best way to spot potential signs of trouble with your equipment is by performing regular visual inspections. With a Warren CAT preventative maintenance plan, our service experts execute these critical inspections on a regular basis, conducting walk-arounds and technical analysis of your equipment, and performing preventative maintenance tasks.
A preventative maintenance plan allows you to trust the responsibility of your equipment maintenance to the highly-trained technicians of Warren CAT, giving you confidence in the performance of your equipment on the job. These plans can pay immediate dividends for your operations by catching and correcting small problems before they escalate, ensuring the long-term health of your equipment.
__________________________________________________________________________________________
Read Our Helpful Articles