Garrett Elias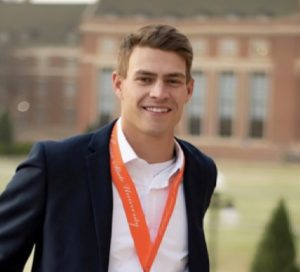 Name: Garrett Elias
School: Oklahoma State University
Year: 2022 – Spring of 2023
Current Role: Project Manager Power Systems Division – Oklahoma City, OK
Why did you choose to participate in the LDP Program?
It gave me the opportunity to enhance my leadership skills and acquire more knowledge on business at a rapid pace.
What is the most important thing you look for when choosing a company?
What their goals are and how those may fall in line with my business and personal goals to further my career.
What was your biggest takeaway from the program?
Being able to consume knowledge from different leaders in each division of Warren CAT and understanding how to create a better workplace while continuing to grow the business.