Used Equipment for Sale in Oklahoma and Texas
Serving Oklahoma, West Texas and the Texas Panhandle, Warren CAT is your local used equipment dealer and home to an extensive line of used construction equipment manufactured by Caterpillar and other leading brands.
For questions about our used equipment inventory, contact us online or call 866-292-7736.
A DIVERSE SELECTION OF USED EQUIPMENT THROUGHOUT OK & TX
No matter your line of work or the size of your budget, Warren CAT offers a variety of pre-owned solutions to meet your needs. We carry machines and equipment from Caterpillar ranging from backhoe loaders, excavators and motor graders to multi-terrain loaders, wheel loaders and skid steers.
Our Allied inventory includes air compressors, light towers and other types of machines and site support equipment.
If you're in the market for used power equipment, you'll find an array of options in generator sets, engines and more.

HIGHER STANDARDS DON'T ALWAYS REQUIRE GREATER COST
When you partner with Warren CAT for pre-owned construction equipment and power systems, you'll find we take the worry out of purchasing used with first-rate equipment that is meticulously tested by certified technicians and backed by the durability, dependability and technology Cat is known for. We specialize in providing cost-effective solutions for industries ranging from contracting, landscaping and building to mining, paving, roadwork and material handling.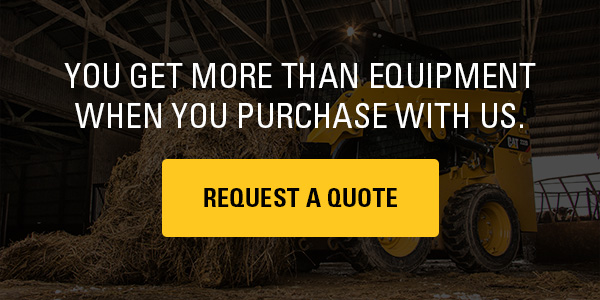 We also offer complete parts, maintenance services, and repairs. From affordable financing and extended warranties to comprehensive fleet management, we are the one-stop shop for all your needs. Additional reasons to choose us for used heavy equipment and power systems include:
Unmatched product knowledge and after-sale technical support
Cat technologies to help get better results and increase profitability
Convenient online shopping and Cat Commercial Accounts
Ability to source hard-to-find models throughout our dealer network
15 area locations serving our Texas and Oklahoma territories
Used Heavy Equipment You Can Rely On
To be good enough to be Cat Certified Used, every used machine must pass Caterpillar's rigorous and detailed inspection program. We don't just check the oil and kick the tires. We analyze and rate every component of the machine, from engine and hydraulics to seat cushions and operator manual. In some cases, that's up to 140 inspection points for each piece of machinery. We use the latest technology, in conjunction with our expertise of Cat equipment and best practices, before putting the stamp of approval that it is Cat Certified Used.
And that's just the first step.

With a minimum of a 6-month power train warranty, when you turn the key on one of our used machinery, you can rest assured you're getting genuine Cat quality at a price that fits your budget. That translates to both peace-of-mind and the right piece of equipment that still meets the Caterpillar standard for performance, efficiency and safety.
Caterpillar sets the bar when it comes to producing the hardest working, most reliable and durable new equipment, and the same holds true for our inventory of used skid steers, backhoe loaders, excavators, wheel loaders and more. It may be used, but it's still a Cat.
CHOOSE WARREN CAT FOR USED HEAVY EQUIPMENT
We're proud to be the trusted source for used Cat equipment, power systems and Allied machines in the region. Find the affordable, reliable used equipment you need to complete your fleet by calling 866-292-7736, getting in touch online or stopping by the Warren CAT location nearest you.
For questions about our used equipment inventory, contact us online or call 866-292-7736.