Warren CAT now offers FREE local delivery within the Oklahoma City, OK; Tulsa, OK; and Odessa, TX metro areas. PARTS EXPRESS will deliver your parts* directly to your jobsite within a 20-mile radius of our Oklahoma City, Tulsa and Odessa/Midland stores. Below are maps which indicate the current PARTS EXPRESS delivery area.
Most orders are fulfilled and delivered within 2-4 hours, with a cutoff for same-day delivery at 3:00 PM each afternoon.
Utilize PARTS EXPRESS when ordering online at PARTS.CAT.COM:
Select your parts.
Navigate to the "PICKUP & DELIVERY" page.
Select "PARTS EXPRESS" as the shipping method.
Edit your name and address information to the desired destination.
Complete your order.
OKC Metro Area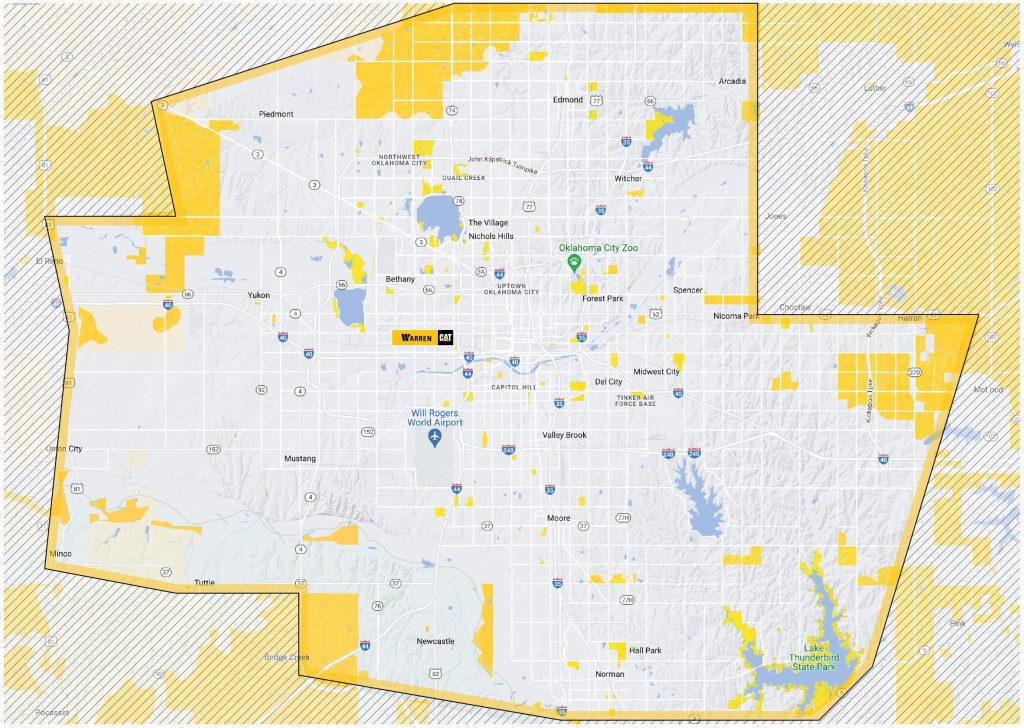 Download OKC Map
Tulsa Metro Area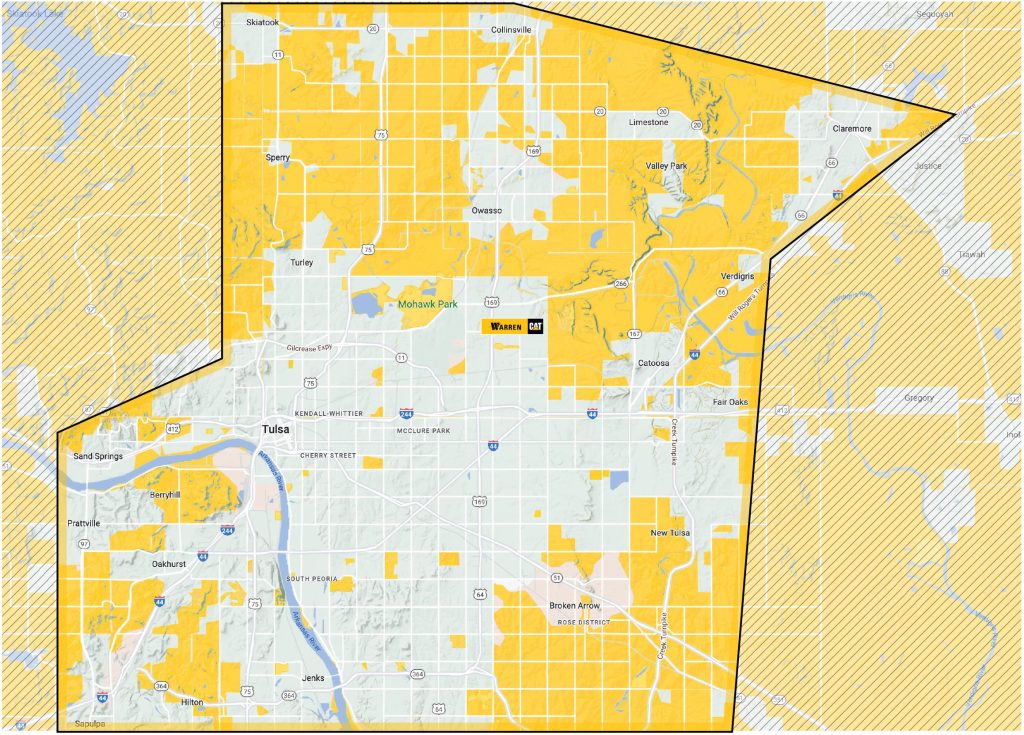 Download Tulsa Map
Odessa Metro Area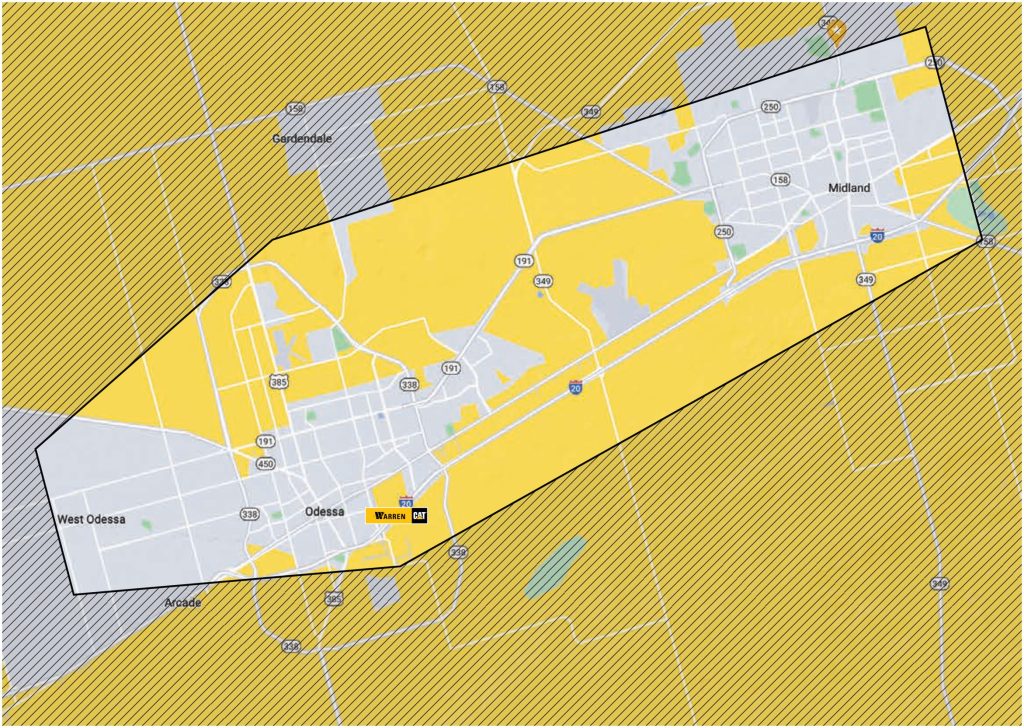 Download Odessa Map
*There is a weight limit of 50 lbs per package/piece.