Biggest & Coolest Things Built By Caterpillar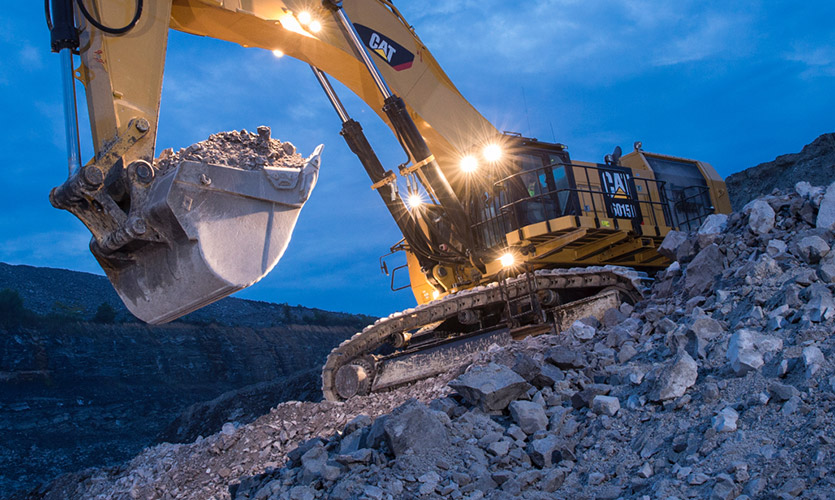 June 4, 2018
Compared to the world's population, a relatively small percentage of people get to witness the capability of Caterpillar® machines, from their massive power to their delicate precision. That's one reason Caterpillar recently launched its Built For It™ trial series.
Jump To Sections:
Built For It Trial No. 1: The Stack Tower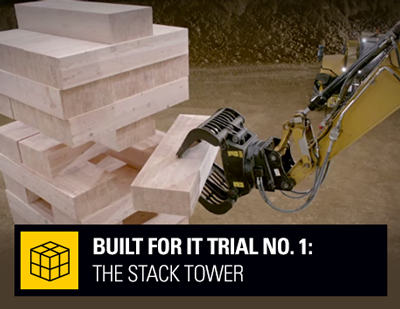 For example, Built For It Trial No. 1, the Stack, resembles a large-scale version of the popular game people play on their coffee table with friends. Caterpillar held the stack challenge in a test facility in Edwards, Illinois, using 27 blocks that weighed 600 pounds each. Skilled operators proceeded to push, pull and pile a total of 8.1 tons of wood from a nine-level stack into a 15 level stack.
The challenge involved a combination of brute force and gentle touch to demonstrate the extreme controllability of Cat® machines and their attachments, including:
Built For It Trial No. 4: The Sand Castle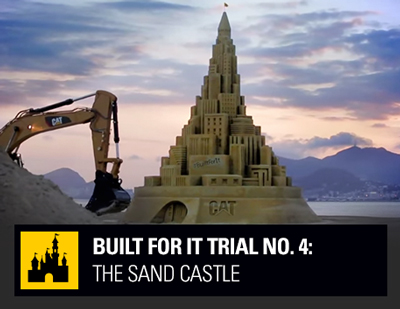 Another impressive example is Built For It Trial No. 4, the world's tallest Sand Castle, built in Rio de Janeiro, Brazil, and certified by the Guinness Book of World Records at 41 feet, 3.67 inches tall. The challenge demonstrates that Caterpillar brings not only the sheer power to dig and carry the sand but also the precision and accuracy to pile it high, compact it and sculpt its perfectly shaped features.
Big and small machines helped master the challenge, including:
Built For It Trial No. 5: The Lantern Festival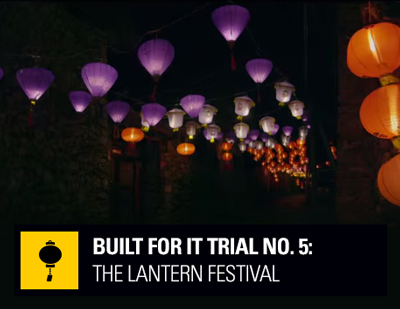 Built For It Trial No. 5, the Lantern Festival, demonstrates Caterpillar delivers power wherever it needs to go, including to the people of the Yuhu Village in China living at an altitude of 7,900 feet. Cat trucked one generator up the mountain to produce 252,000 watts of power and light 8,840 lanterns.
Roots of the Lantern Festival can be traced back 2,000 years. Very important to the Chinese people, it marks an end to the Spring Festival, commemorates the Chinese New Year, and symbolizes prosperity and good fortune.
This trial shows how Caterpillar "brings it" for a delightful purpose in the same way it has to address the bleak challenges of massive blackouts, power failure and backup electricity needed for all kinds of private and commercial situations.
You can check out Caterpillar's other Built For It Trials here.
Displaying massive power and astounding capabilities is nothing new for Caterpillar. For over 85 years, Caterpillar has been building some of the world's largest and coolest equipment and world wonders. Here is a look at some of Caterpillar's top projects throughout history.
The Best Heavy Equipment Brand for Fighting Fires
Warren CAT delivered in early April 2015 a custom-built Cat CT-660 truck that enables New Mexico's Quay County Fire Departments to battle blazes better and more efficiently than ever. The new Class 5 wild land fire truck allows unprecedented versatility to reach and quench wildfires in rural areas, plus offers the versatility to help firefighters do their job in urban settings, too.
Warren CAT spent 16 months building the custom truck and making sure it conforms to all the requirements listed in the National Fire Protection Association's book of standards for wild land fire apparatus.
You have to buy the book to see all the NFPA's specifications, but the National Wildfire Coordinating Group lists a few of the musts for such trucks:
At least a foot of ground clearance
Steep approach and departure angles of at least 20 degrees
Axle clearance of at least 8 inches
Ability to operate for extended periods at high temperatures
Safety capacity
Chassis and vehicle components
Carrying capacity for loaded weights
Electrical systems
Pumps and drains
Power train and instrumentation
Quay County's newest vehicle is the third such fire truck Warren CAT has built, and the fire departments will strive to add a Cat all-wheel drive fire engine to the fleet in coming years to give it more off-road firefighting access to remote locations.
Making the Best Construction Equipment
There is practically no limit to the specialization Caterpillar can build into and onto a Cat CT-660 chassis for any vocation. Jaime Duenas of California Fuels and Lubricants says it's one of the best trucks he's driven in a long career.
CFL's workers say the Cat trucks handle more like a new car, with superior steering on any grade and surface, even with the loads of fuel they haul that naturally move around during transport. CFL's owner says he runs the trucks 10-12 hours a day, six days a week, and that Caterpillar has figured out how to make it easier for drivers to drive.
The CT-660 masters a multitude of vocational challenges with power, performance and features needed across many types of businesses, with these features:
CT13 diesel engine with direct injection
365-475 horsepower
4.96-inch bore
6.54-inch stroke
49-inch height
1,000 rpm peak torque
6 forward speeds and one reverse
906-pound overall weight
Four fuel-tank-capacity options available
Three-axle options available
Using the Biggest Cat Dump Trucks for Recovery
Caterpillar power and innovative technology makes progress possible, and not just lately. For the past 88 years, Cat dozers, trucks, power solutions and many other types of equipment have done the hardest jobs in some of the harshest climates from the hottest to the coldest on Earth.
Cat machines operate now or have operated on all seven continents and in most major countries: Africa, America, Argentina, Australia, Austria, Belgium, Brazil, Canada, Chile, China, Ecuador, England, France, Germany, Greece, Greenland, Holland, Hong Kong, Iceland, India, Indonesia, Iran, Iraq, Italy, Japan, Kuwait, New Zealand, Malaysia, Mexico, Nigeria, Norway, Pakistan, Panama, Paraguay, Peru, Philippines, Romania, Russia, South Korea, Spain, Sweden, Switzerland, Thailand, Turkey and Venezuela.
Caterpillar's impressive history speaks for itself.
When the worst happens, those devastated by it have called on Cat equipment such as the biggest Cat dump trucks and the largest Cat dozers to help them recover from the most unbelievably destructive natural disasters and other events: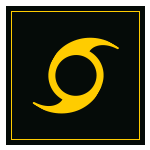 Hurricanes — Diane on the East Coast in 1955, Camille in Mississippi in 1969, Agnes on the East Coast in 1972, Hugo in South Carolina in 1989, Andrew in Florida in 1992, and Katrina/Rita/Wilma on the Gulf Coast in 2005.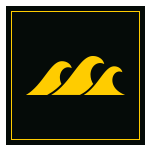 Tsunamis — Caterpillar machines have helped with reconstruction following many tsunamis throughout history and continue to be a big part of the recovery efforts following the 2004 tsunami in the Indian Ocean that devastated the entire region.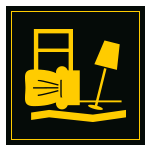 Earthquakes — 1906 in San Francisco, 1936 in India, 1949 in Ecuador, 1959 in Montana, 1970 in Peru, and the earthquake that caused the Indian Ocean tsunami in 2004.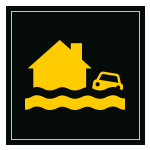 Floods — 1950 in Canada; 1953 in the Netherlands; 1964 in California, Oregon and Washington; multiple years in the aftermath of hurricanes, tidal waves and tsunamis; 1993 along the Mississippi; and many flood-control projects in various watersheds.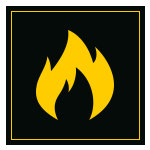 Fire — Cat machines have helped fight flames ignited by many natural disasters around the world, and helped extinguish what is perhaps the longest, most infamous fire event after Coalition forces liberated Kuwait in 1991, when 750 oil wells were set on fire.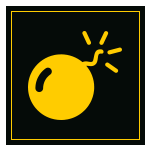 Bombing — Cat equipment helped clean up the devastating effects of the 1993 bombing of the Alfred P. Murrah Federal Building in Oklahoma City.
Using the Largest Cat Dozers for Construction
Major industry naturally turns to Cat heavy equipment for big and small jobs alike for general and heavy construction, agriculture, mining, government, paving, materials handling, landscaping and many others.
Caterpillar machines have been a part of some of the biggest, most ambitious construction projects in the world, including:
Highways (tens of thousands of miles)
Olympic Games
Air and rail travel
Dams, canals, waterways and aqueducts
Undersea and underground cables
Oil and natural gas pipelines
Electric lines and power generation
Massive excavation
Here are some examples of places where Cat machines have helped reconstruct cities and buildings:
World War I
Cat machines were sent overseas to England, France and Russia for agriculture from 1914-1918, and the governments put them to work assisting troops to haul equipment and weapons.
World War II
Caterpillar pitched in for the war effort from 1941-1945 to produce 51,000 track-type tractors by doubling its workforce and running factories seven days a week.
Apollo 11
NASA counted on Cat engines in 1969 to power communications between Houston and the worldwide tracking stations that enabled Apollo 11 to land safely on the moon and for people everywhere to hear astronaut Neil Armstrong's famous words.
Pikes Peak
Caterpillar produced the first tractor to climb the famous mountain and reach its summit at 14,109 feet in 1919 and to operate at that altitude.
Hoover Dam
Cat machines helped excavate 3.7 million cubic yards of rock in the mid-1930s to make way for the astounding dam that is 1,244 long and 726 feet high.
Golden Gate Bridge
Caterpillar machines helped construct this engineering wonder that has become an American icon.
Operation Deep Freeze I, II and III
Engineers and researchers look to Cat equipment for assisting with projects in Antarctica that began in the 1950s and continue today.
Interstate Highway System
Cat equipment helped pave the way, literally, for the 42,800-mile U.S. highway system that allows motorists to drive east-west from coast to coast or north-south from lowest to highest tip.
More roadways
Caterpillar made other new routes available as it helped build the 1,600 miles of Alaskan Highway, sections of the Autobahn, the Pan-American Highway that links North and South America, and the superhighway through the Andes Mountains in Venezuela.
World Trade Center
Cat machines helped build the massive complex in the 1960s and 1970s, then played a huge role in recovery after terrorists bombed it in 2011.
Pipelines
Hundreds of Cat machines have helped build thousands of miles of pipeline that carry oil and natural gas; for example, the 2,600-mile line from Houston to New York; the 2,250-mile Trans-Canada line; the 989-mile line through the Great Lakes; the 800-mile line across Alaska; the 280-mile line through the Alpine Mountains; the 193-mile trans-Andean pipeline; and others.
Olympic Games
Caterpillar played important roles in preparing to host this oldest and biggest of world events during 1956 in Australia, during 1960 in California, from 1966-1968 in France, from 1971-1972 in Germany, during 1992 in Spain, during 1994 in Norway, during 2002 in Utah, from 2001-2004 in Greece, and from 2004-2008 in China.
Big Dig
Cat machines continue doing huge work in Boston's enormous, ongoing project begun in 1993 and often called the most ambitious public works project in America.
It involves building 161 lane miles of the Central Artery, excavating 16 million cubic yards of dirt, pouring 3.8 million cubic yards of concrete, reconfiguring massive underwater tunnels, constructing or expanding several bridges, creating 300 acres of new park land and relocating no less than 29 miles of utility infrastructure.
Hydro Electric Scheme
Caterpillar completed major tasks for this Australian project that took 25 years to complete and involved 16 dams, seven power stations and 140 miles of tunnels, pipeline and aqueducts.
Inga-Shaba
Cat machines made way for this 1,100-mile, extra-high-voltage transmission system that stretches across Zaire, Africa.
Chunnel
Europeans needed the best heavy equipment to create a 32-mile underwater rail tunnel between the coasts of England and France, which when finished shortened travel time to a small fraction of what it had been by ferry.
The Best Heavy Equipment Brand for Astounding Loads
While many types of Cat equipment help get the job done, the most massive, crazy-big machines continue to amaze those who see or hear about the jobs, as well those who use the equipment.
The most enormous Cat truck, the 797F Off-Highway Truck, brings a C175-20, single-block, 20-cylinder engine that carries huge capacity. Features include:
4,000 horsepower
1.38-million-pound operating weight
6.9-inch bore
8.7-inch stroke
40-degree steer angle
138-foot turning circle clearance diameter
400-ton nominal payload capacity
42 mph top speed loaded
1,000-gallon fuel tank
59/80R63 tires
20 brake discs in front (10 per side)
30 brake discs in back (15 per side)
2.58-foot loaded ground clearance
48.6-foot overall body length
23.58-foot wheelbase
6.58-foot dump clearance
51.5-foot raised height
As big as the 797F is, the service points sit grouped at ground level for easy access. Operators board it with wide, powered stairs, and the cab features ergonomic controls for excellent all-day comfort.
You can customize the truck to fit your application with a range of optional equipment:
Cabin-air pre-cleaner
Throttle lock
Engine shutdown timer
Body heat
External digital payload display
Coolant and oil heater for cold-weather starts
Road-analysis control
Extra and portable fire extinguishers
Torque-converter guard
Brake-wear indicator
Largest Cat Dozer Tackles Any Job
The D11T is the biggest of the track-type dozers and brings sheer power with sophisticated characteristics to tackle any job. The mammoth D11T even works by remote control if you're in places too dangerous for a human operator, and its features dominate hard work. They include:
908 net horsepower
3,500 psi hydraulic power
3,500 psi hydraulic power
5.7-inch bore
6.4-inch stroke
229,848-pound operating weight
Up to a 505-gallon fuel tank capacity
26.6 inches of ground clearance
175 inches of track on the ground
Elevated final drives for protection from elements
7.2-mph speed
The selection of work tools for any wheeled or tracked dozer can help you pound, dig, rip, scoop, lift, grade or do just about any other task needed. The D11T blades have a high-capacity universal blade to carry large loads far. A semi-universal blade penetrates the most challenging of materials, and operators can adjust the blade-pitch angle with dual tilt. Caterpillar makes the bit ends and cutting edges for a long and productive life from its trademark DH-2 and DH-3 steel.
Rippers come in single- or multiple-shank options that can adjust to the depth you need using a single pin. Big, single-shank rippers are also available for the deepest depths, and the D11T has rear counterweights to give you superior balance (and safety) as you work.
All You Need in a Machine: Talk to a Sales Rep Today
From the most monstrous mission to the most delicate and sensitive tasks, it's easy to confirm Caterpillar machines as the best. Contact Warren CAT to find out more about the equipment that will help you master whatever big or small challenges you may have.