A Fleet Management Guide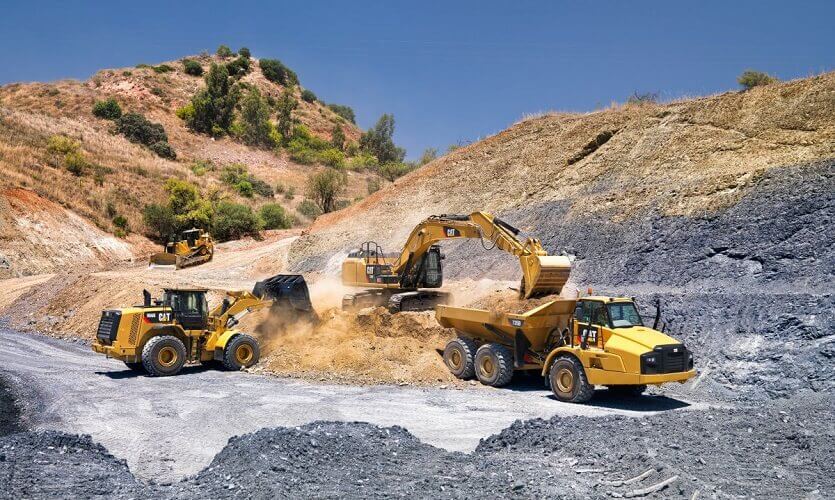 February 2, 2018
You need the right tool for the right job. Whether that's excavating a job site or hauling sediment, the construction industry relies on what are essentially uni-taskers — machines with one major role to play on a job site. This means that an efficient fleet is also a diverse fleet, and a big part of the logistics of any job site is getting the right machine for the job where it needs to be to get the job done.
Jump To Sections:
Fleet management, then, can become hugely important — in fact, there are going to be certain years where fleet management can make or break your bottom line. If an excavator is delayed getting to the job site, it can put the entire project behind schedule, costing you money and harming your reputation.
The problem we all encounter is fleet management is inherently complex, and logistics may not be part of the skillset you've spent all those years honing. Indeed, you might not know how to do fleet management effectively. Your time is better spent keeping up with modern building practices and incorporating innovative construction materials, not to mention managing the expectations of new clients and the needs of long-time employees.
In other words, you have enough full-time jobs for one person. That said, in the end, keeping your fleet on its feet is a big part of keeping your business in the black, and responsibility for that — fairly or not — will always come back to reflect on you.
Keeping in mind that fleet management isn't where you want to spend most of your time, there are a few productive ways you can increase your efficiency and readiness, and dwindle the number of hours you devote to this logistics-heavy side of your business. That doesn't mean each of these suggestions will be easy to transition into. There will be upfront costs, both in terms of money and manpower, but we're sure those costs will pay off in the long run once your fleet is operating at peak efficiency.
Remember, fleet maintenance is in large part about two things: staying ahead of problems and using data to make good decisions. Once you've mastered the art of fleet management (or once you've had someone master it for you), you'll find your schedules are more reliable and your deadlines more agreeable. This fleet management guide can be a good first step.
Tips For Fleet Management
Use Data to Make Good Decisions: Big Machines Meet Big Data
Many of us are already familiar with big data when it comes to advertising — marketing companies use web data, in particular, to analyze and predict behavior of web visitors, creating more effective ad campaigns. So how does fleet management work with big data? Fleets can actually use big data in a similar way, predicting major maintenance, breakdown, and basic functioning of vehicles and machines in the fleet.
Install Tracking Devices to Collect Data
Of course, in order to analyze data, you've got to collect it first, and this means installing tracking devices on all of your machines.

As with much technology, the list can continue to grow depending on how much you're willing to invest. You will also want to consider just how much data you need. If, for example, you aren't particularly concerned about fuel consumption, it may be a mistake to monitor that particular datum. You don't want to overload your decision-making process with too much data, in other words, because you may obscure the more important data you're trying to analyze.
As with much technology, the list can continue to grow depending on how much you're willing to invest. You will also want to consider just how much data you need. If, for example, you aren't particularly concerned about fuel consumption, it may be a mistake to monitor that particular datum. You don't want to overload your decision-making process with too much data, in other words, because you may obscure the more important data you're trying to analyze.
Outsource Fleet Management To Lighten Your Load
If you're uncomfortable with the notion of monitoring your vehicles — or simply feel out of your depth in its implementation — there are several services that will simply do it for you. Among them are U.S. Fleet Tracking, Fleetmatics and Teletracs. However, if you're operating mostly Cat® equipment, you'll want to make sure to take advantage of Warren CAT's fleet management program to get the best possible opinions, advice and services when it comes to tracking your vehicles and analyzing your data. 
This data will help you reduce costs because you'll get an accurate, unbiased picture of what's really happening. Knowing exactly how long it takes to get from point A to point B — and how much fuel is consumed along the way — will help you make accurate predictions in the future. Keeping an eye on maintenance windows will help keep your equipment functioning longer. Monitoring driver performance will help you coach operators to be more efficient. All of this will help your business save money in ways you were previously unaware of.
Staying Ahead of Problems: Maintain and Upgrade
As your fleet operates, data will also help you identify holes and gaps in your overall system. Maybe your fleet would operate more efficiently if you had not only a dozer but a wheel dozer as well. Maybe your mix of on-highway and off-highway trucks isn't quite right. Filling holes as you expand is a natural part of a growing business; so too is plugging gaps that occur when a machine breaks down or is suddenly unavailable. 
In order to have the most efficient fleet possible, you'll need to devote some time to preventative maintenance and securing upgrades in a thoughtful way that works within your budget. 
Make Preventative Maintenance a Priority
When it comes to maintenance, nearly all vehicles and machines will come with scheduled maintenance procedures. Those that subscribe to a dedicated fleet tracking and data service will already have a system built in for monitoring those maintenance deadlines and alerting you when they approach. If you don't have a data monitoring system, it can be a challenge to schedule that maintenance, so the best strategy is to simply maintain a regular schedule with each vehicle. Whether it's every month or two months, give each vehicle its own rotation. For example, every other month on the 12th, you might schedule maintenance on half of your backhoe loaders.

Don't Put Off Necessary Maintenance
It's also vital you do not put off necessary maintenance. No one does this on purpose, of course — but when you let your schedule get away from you, suddenly you might realize you've scheduled all of your backhoe loaders to be on the job site on the same day you were to perform maintenance. Obviously, the job comes first and the maintenance gets pushed back — and if this happens on a regular basis, it can lead to breakdowns before too long. 
Preventative maintenance keeps your vehicle running longer and better, saving you money and increasing your efficiency. Creating a maintenance schedule is, therefore, a paramount priority.
Understand Upgrading Equipment Might Be The Most Cost Effective Solution
Upgrading your equipment also takes some forethought. If your company is flush with cash, then this task is a little easier, as you can simply go out and get yourself a brand new machine. But that's not always in the budget, and new work can come up unexpectedly. If you're constantly performing maintenance on your own vehicles, this will give you experience in identifying a used machine that's been well taken care of. 
When you're looking at adding to your fleet, you'll want to keep the following in mind:
Does the proposed new vehicle add to my capabilities?

What are the benefits of leasing or renting compared to purchasing?

Have I included the price of maintenance with the purchase price?

Can I find a used machine that is well maintained?

Does the machine I'm considering have a reliable maintenance log?

Can I identify, or do I have someone available to identify, potential problems on a new or used vehicle before I purchase that vehicle?
Don't Forget About Your Drivers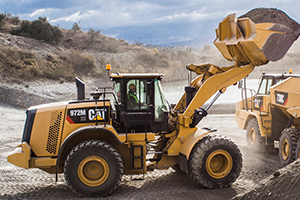 When we talk about your fleet, we're speaking mostly about the mechanical equipment you operate, in all of its wild variations. Every fleet will be different — some will consist of barely three vehicles, and other will count over 100 vehicles. But the one thing that all fleets have in common is that they cannot perform any tasks of consequence without a human operator (at least, for the moment — we suspect automated construction drones are at least a few years away).
So when we talk about fleet efficiency, we can't forget about the drivers and operators. You want to make sure your operators aren't treating your machines as though they're disposable. You want to make sure you're rewarding operators who baby your equipment and you're monitoring operators who treat the equipment more harshly than it deserves.
You don't need a fleet management guide to know it's not possible for a jobsite manager or a foreman to be in the cab with the operator every second of every day, so this is where tracking software again becomes important. Not only will tracking and monitoring give you an accurate illustration of how your operators are handling your machines, but it will also let your operators know they are being watched. In other words, your operators will treat equipment better when they know they are being watched.
But there are also some simple tips for fleet management behavior changes you can suggest to drivers in order to save money on a fleet-wide scale:
Slower Acceleration: Especially when it comes to big machines, on-road trucks, and tractors, there can be a temptation to keep up with traffic, and this usually means swift acceleration — in other words, putting the pedal to the metal. The benefits of this type of acceleration are marginal, especially when you stop to consider what they do to your overall gas mileage. Encouraging operators to accelerate and drive just a little more slowly can save you big time when it comes to overall fuel costs.
Note Mileage: It's important operators are aware of the miles they're putting on a vehicle, if only so they are encouraged to take always the most efficient route from point A to point B. Again, this saves on fuel — an expense that generally contributes anywhere from 20-30% of a vehicle's whole life cost. When operators are paying attention to the miles, they're more conscious of their MPG, saving you money on fuel.
Put it in Writing: Sometimes, the only way to enforce the rules is to make them a part of the contract. Ideally, you'd want to hire people who genuinely care about making your business successful, but that isn't always possible. Placing incentives in the contract lets operators know any bonuses they should receive for good driving will indeed be honored — and the same is true of any consequences for abuse of vehicles on the operator's part. The contract ensures trust from both parties.
If All Else Fails, Look at Technician Touches
When it comes to your maintenance cycle, there's no doubt the quality of the technician is going to play a key role in the return on investment you get with preventative care. So you have a couple of options here. First, you can hire great technicians. Having a tech on hand as part of the company has a few great advantages. First of all, the technician will be invested in the outcome of the company and, therefore, the operation of the machines.
There's a kind of pride of ownership that takes place. Second, any technician that is exclusive to your company will be intimately familiar with all of your machines. The downside, of course, is cost. Any full-time employee is expensive, and the size of your fleet just might not justify that expense.
The other option is to leave maintenance to a specialized firm. However, the problem here is that you lose some of that favorable synergy between your company and the technician. In fact, one way to tell how healthy your machines are is to simply count how many times your technicians have had to touch them. The more touches, the less return on investment you're getting for maintenance. And often when you contract with an outside firm for maintenance, you can lose the ability to easily gage that return on investment.
The solution to this problem, especially if you have a CAT-heavy fleet, is to contract with Warren CAT Connect Solutions equipment management program.
Caterpillar Fleet Management Services
So how does fleet management work when you sign with Warren CAT? No one knows Cat equipment better than Warren CAT, and we can use that expertise to help you manage your equipment and your fleet. This way, you get all of the benefits of stellar fleet management without any of the logistical headaches. As part of our equipment management services, we offer three levels of service options.
The benefit of using Cat fleet management on Cat equipment is you get the same pride of ownership and intimate knowledge you would out of your own personal technician. Cat has a well-earned reputation for durability, dependability and innovative technology, and we take pride in customer satisfaction. Our technicians receive state-of-the-art training on all of our equipment, which means when you choose Warren CAT Connect Solutions, you're linking up with Caterpillar experts who take pride in improving your ROI through excellent maintenance and management strategies.
To get more information on Warren CAT Connect Solutions, click here or contact us directly.