Warren CAT Power Systems Rentals in Midland/Odessa, TX
More Warren CAT Midland/Odessa Locations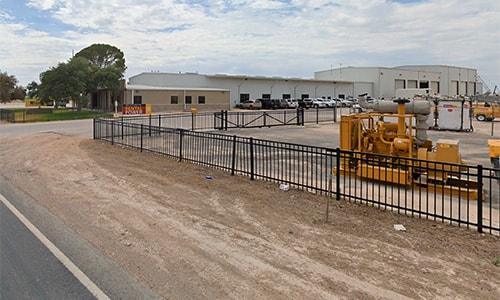 Warren CAT Power Systems in Midland, TX, is your single destination dedicated to power system sales, power systems service and rental power equipment. For decades, Caterpillar® has been synonymous with power equipment excellence, providing reliable, durable and dependable power solutions for industries and businesses with mission-critical operations that require stable, continuous sources of power.
At Warren CAT, we offer diesel and heavy-duty natural gas engines for a wide variety of applications and complete power systems consisting of Cat® gensets, switchgear, automatic transfer switches and flywheel-based uninterruptible power supply units. We also carry a wide array of individual power equipment tools and attachments manufactured by Cat and other leading Allied brands, including light towers, pumps, compressors, temperature controls and more. If you don't immediately see the specific power equipment you need, we can help you locate it through our nationwide network of Cat dealerships.
Warren CAT Rental Power in Midland
If your need for reliable power equipment and generators is only short-term and temporary, it can benefit your bottom line to have a local, dependable source for rental power equipment. Our Midland Power Systems location has everything to satisfy the power needs of your project, allowing you to maximize your capabilities while controlling costs.
We also offer daily, weekly, monthly and longer-term rentals that afford you flexibility for evolving project applications and requirements. Our experienced Rental Power team can also help you identify power rental solutions that make the most sense for your business. You benefit from:
Our extensive rental power equipment inventory, serviced and maintained by skilled technicians
The option of in-store pickup or fast delivery and setup at your work site
Around-the-clock support and emergency availability
Power Systems Service and Support
The experienced Power Systems sales and engineering professionals at Warren CAT can work closely with you to review your project, ensuring you select the proper power systems equipment, and even provide complete system design and installation.
We are also the go-to source in Midland for all the parts and services required to maintain the health and reliability of your mission-critical power systems, diesel generators and related products and equipment. We provide dependable electric power services and repair for industrial and commercial facilities, including:
24/7 repair, maintenance and diesel engine service in the Midland region
In-house manufacturing services to meet the highest-quality standards
Experienced and highly-skilled engineers, electricians and service technicians
Service backed by the Caterpillar support network
The Power Systems experts at Warren CAT are always ready to provide superior sales and service to Midland businesses like yours. We stand behind our new, used and rental power systems and equipment with a full array of parts and services. With competitive pricing, flexible financing and warranty options, we want to be your partner for power systems and your dealer of choice.
Our available inventory of rental power equipment includes: