Warren Cat Equipment Sales & Service in Odessa/Midland, TX
More Warren CAT Odessa/Midland Locations
ODESSA EQUIPMENT SALES, SERVICE & PARTS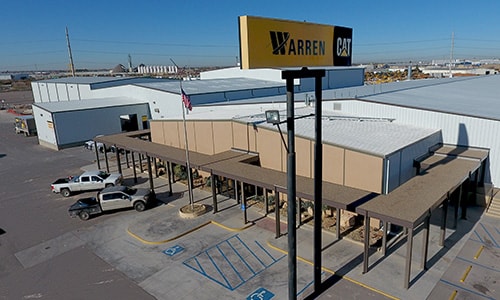 In your industry, not just any machinery will do. You need power, reliability, versatility and strength — and that's what you'll find at Warren CAT. Warren CAT — the authorized Cat® dealer in West Texas — provides industry-leading, comprehensive heavy equipment solutions for Odessa and the surrounding region.
Whether you're in the market for new or used machines, or you need a reliable source for diesel engine service and repairs, we provide everything you need to keep your business operating at peak performance. If you're looking for a temporary construction equipment solution, visit Warren CAT's location for rentals in Odessa.
For more information and to speak with a live representative, give us a call at 866-292-7736 or contact us online.
NEW EQUIPMENT SALES
Working in contracting and construction, road maintenance, mining, forestry or a variety of other rugged industries, you know it pays to have a reliable source for your heavy machine and equipment needs. That's why we carry a huge selection of Cat construction equipment that sets the bar with its legendary power, durability, safety and efficiency. We also carry a variety of material handling equipment, aerial lifts and other tools and machinery from leading Allied brands.
Whether you're in the market for compact track loaders and telehandlers for landscaping and residential construction, or earth-moving and road-building machines for governmental work, we have you covered.
The benefits of partnering with us for new equipment include:
Exceptional product knowledge to help you choose the right models
In-house credit and financing options and Cat Commercial Accounts
Extended warranty coverage plans and fleet maintenance contracts
Competitive prices and frequent deals and special promotions
Ongoing customer service and technical support from your Cat dealer
Contact Us Today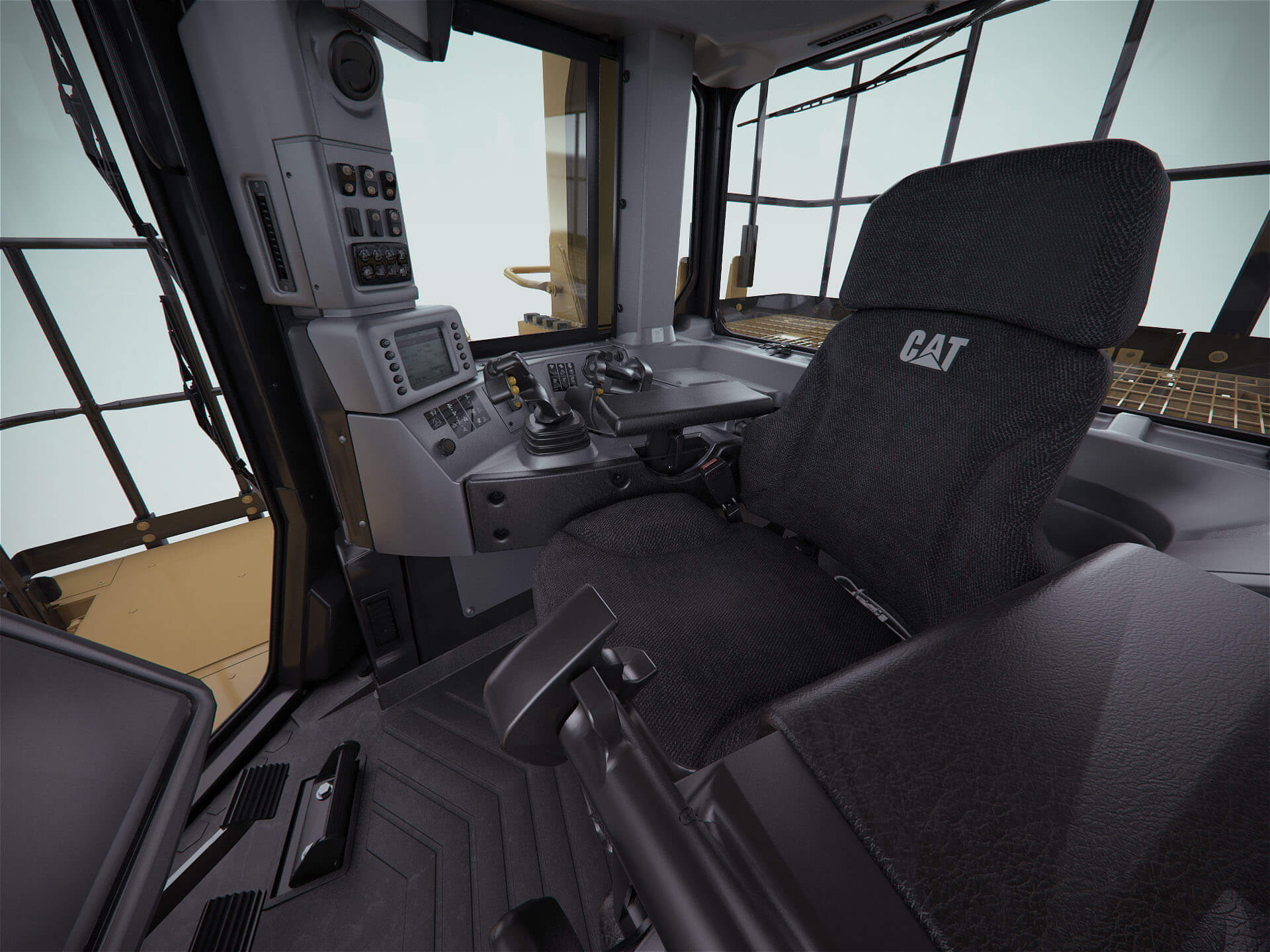 USED EQUIPMENT FOR SALE
When a new machine is not in the budget, we also offer a complete selection of used equipment that ranges from like-new, late-year models to more seasoned, well-maintained machines. You'll find an extensive inventory of pre-owned options, including meticulously reconditioned and tested Cat Certified Used equipment. And if you don't see the model you're looking for, let us help you find it fast through our Cat dealer network.
CATERPILLAR ENGINE PARTS NEAR ME
As a full-service dealership, Warren CAT is capable of helping you get the most out of your heavy equipment fleet. Our parts division in Odessa, TX, is the reliable source to keep your machines up and running with our expansive inventory of new and remanufactured parts across our dealership network.
Warren CAT offers the convenience of online parts ordering through Parts.Cat.com, with delivery to our Odessa store for easy pick-up or directly to your location. If we don't have the part you need today, we can typically have it for you within 24 hours.
POWER SYSTEMS EQUIPMENT
When your business operations depend on a capable, reliable source of power, Warren CAT offers a broad range of power system solutions and equipment servicing nearby at our Midland Power Systems location in neighboring Midland, TX. We carry new and used world-class power systems by Caterpillar® and other leading Allied equipment manufacturers, including generator sets, light towers, industrial generators, engines, pumps and more.
As the exclusive source for Cat power equipment for sale, we provide access to the most innovative and efficient electrical power generators and engines on the market. From small portable gensets to primary power systems, you benefit from improved fuel economy and safe and clean operation. Cat power system solutions are designed to meet stringent EPA emissions standards and offer quick and easy serviceability.
COMPLETE EQUIPMENT SERVICE AND SUPPORT
Whatever your need — new or used heavy machines and equipment, power systems, parts or equipment servicing — Warren CAT is your local dealer in the Odessa region with comprehensive, world-class capabilities. Businesses of all kinds benefit from the full-service support our team of skilled, factory-trained technicians provides every day. With state-of-the-art capabilities to help you manage the health and performance of your fleet, our heavy equipment service in Odessa features:
Product health management, equipment service and repair
Expert support from factory-trained technicians
Complete rebuild programs for old and broken-down machines
GET IN TOUCH FOR ODESSA EQUIPMENT SALES, SERVICE AND PARTS
Count on Warren CAT for the new and used equipment sales, parts, maintenance and repair services you need to keep your machines on the job and making money.
Get Started Now
Fill out our online form, call a live representative at 866-594-2475 or stop in to see us at our Odessa location to talk about your equipment needs.