Undercarriage Service from Warren CAT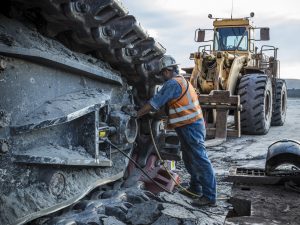 Undercarriage service and maintenance is particularly important for heavy-duty equipment. The high performance and extreme durability of Cat® equipment means they are pushed hard on work sites to get the job done. Due to the extreme weight and working conditions many construction, mining, agriculture and forestry machines are subjected to on a daily basis, their undercarriages can take a beating.
Over time, undercarriages will show signs of wear and eventually require service. That's normal, even with high-quality equipment like Cat graders, loaders, excavators, forklifts and any other Caterpillar® industrial equipment. What's important is only authorized Cat dealership and service centers have the specialized knowledge, skill and parts to perform the necessary service that will return your equipment to its original performance specifications. Our undercarriage service is also available for non-Cat equipment.
Call us at 866-292-7736 or contact us online for undercarriage service.
Warren CAT's Undercarriage Solutions
375 Ton Track Press
Warren CAT has the ability to provide you with the most durable undercarriage rebuilds for your track machine. This industry-leading track service is focused around our state of the art track press capabilities.

375 ton press capacity
All Cat undercarriages up to D11
State of the art track press with pad raiser to increase efficiency
Computerized hydraulic torque/turn wrench for precise torque requirements
60′ track capacity
Capability to work on all makes, models and sizes
Decreases customer down time and reduces indirect cost
Precision, expert repair means your undercarriage lasts longer
Available in Oklahoma City, OK; Tulsa, OK and Abilene, TX
Uptime Starts Down Here
Every Cat Undercarriage is built to wear as a system, to optimize uptime and overall performance of your Cat dozer.
Achieve up to 40% more wear life from your Cat Undercarriage
Get the most out of your undercarriage with our custom track service
Added peace of mind with Track Assurance extended coverage
Contact your Warren CAT representative to schedule your FREE inspection and to learn more about custom track service.
Routine Inspection Is Key
Once something breaks, it needs to be fixed. In the case of industrial and construction equipment, regular inspection and maintenance of undercarriage components can often help detect small problems before they become major ones, allowing us to predict and plan undercarriage service at convenient times. Several telltale signs that an undercarriage requires service include:
Missing or broken components: We can replace missing or broken parts and check for cracks in the undercarriage, wheels, tracks or driveline.
Abnormal wear or physical damage: If we see uneven wear in certain areas or an impact that has damaged the undercarriage, we have the parts, tools and skill to repair them.
Loose bearings or track linkages: Moving components of undercarriages get worked hard, so we focus a lot of attention to ensuring bearings, wheels, tracks and gears are all properly serviced.
Performance issues: Issues with the driving, braking or steering of equipment are often signs of undercarriage problems. Let us know so we can help troubleshoot and repair.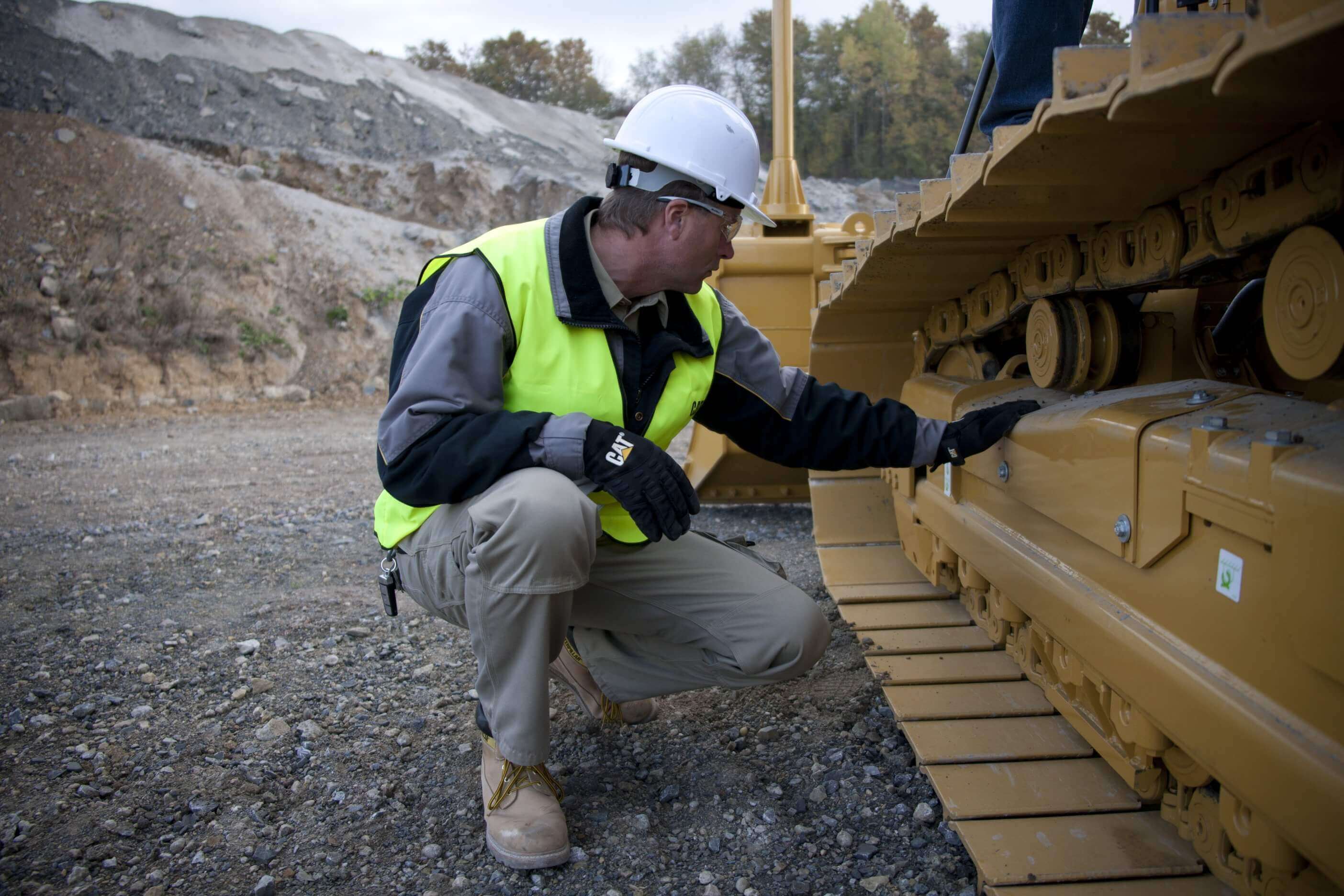 If our service technicians detect undercarriage wear requiring attention or your equipment suffers a failure in the field, our mobile field service teams can often come and perform equipment service on site to get your machine operational quickly. And Warren CAT service technicians can also rebuild an existing undercarriage to extend its useful life, helping you avoid the expense of machine replacement.