Zack Gregory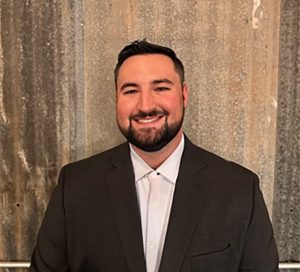 Name: Zack Gregory
School: Texas Tech
Year: Spring of 2023
Current Role: Project Manager Power Systems Division – Odessa, TX
Why did you choose to participate in the LDP Program?
It was a really great opportunity to learn and grow as an individual but in a team environment. Caterpillar® is a worldwide brand, but the dealership model still allows you to work for a family-owned business. After talking to some Warren employees, I knew it would be a great fit for me.
What types of networking opportunities have been made available to you?
The networking opportunities are a huge advantage of the program, I have met over 400 people between the 12 locations I had the opportunity to work at. On top of that, we spent time with all the executives within Warren CAT getting to know them better.
What was your favorite project?
I was fortunate to work on a logistics project for the training department. That project helped set up future classes for CAT technicians at two locations. It was a great opportunity to work with multiple divisions in the company and show what my skillsets were, I will also take some pride in knowing we helped future techs get the training they need.
What is the most important thing you look for when choosing a company?
I think it is important to look at whether the company is financially stable for the long run and if they are actively reinvesting into the business, Warren is great about those two things. Just this year we had multiple new facilities break ground which will enable us to better serve our customers.
What was your biggest takeaway from the program?
The relationships I made during the program. Those working relationships are a part of what is helping me be successful today.